5 SMO Strategies That Can Help SEO Performance
5 SMO Strategies That Can Help SEO Performance
Social Media Marketing
|
September 10, 2021
Here are 5 SMO Strategies where you can make the most of social media to improve your SEO. Social media is a valuable tool that can help you drive traffic to your website and boost your search rank in Google.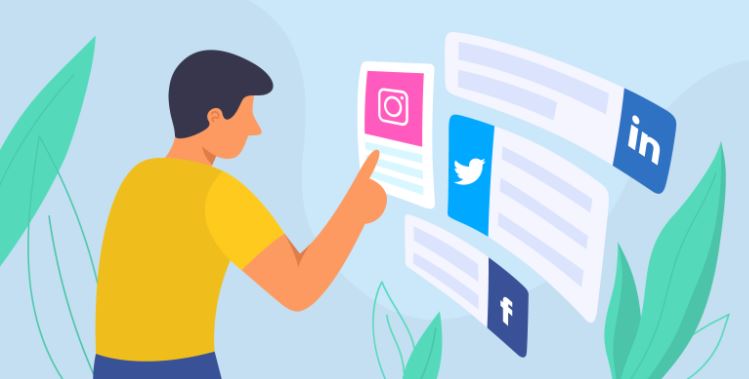 (Image Source: creatopy.com)
You've probably heard about the importance of social media in your online marketing plan. It gives you an incredible opportunity to drive traffic to your website and rank better on search engines (if done correctly). However, social media optimization isn't just about posting links to your content or writing a single blog post announcing your new service offerings. Instead, it's an entire strategy that involves many moving parts and plays out over time. In this article, you'll learn five social media strategies that can help maximize the impact of social media on your SEO efforts and boost your Google search rank.
Create a social media marketing strategy to promote your content
Since social media sites are both a great place for your readers to discover new content and an effective avenue for direct promotion, you'll want to make sure that you have a solid social media marketing strategy. Start by creating one piece of content (e.g., image, infographic, etc.) based around each network. The best part is that these pieces can cross-promote other content you've created and help boost your search ranking by enabling increased linkbacks via social shares. Once your strategy is complete, set up sharing/publishing automation tools so that each time you publish a new piece of content, it automatically gets distributed across all channels.
Increase Brand Awareness and Positive Mentions
Social media offers a cost-effective way to spread brand awareness and promote your content. With tools like retargeting, you can re-engage website visitors with targeted ads that show them products they viewed or deals they may have missed. Not only does social media provide a place for influential people to share your content, but it also gives you access to an engaged audience who wants—and will click—on links that are relevant and helpful. By optimizing your social media campaign, you not only make sure that other sites are sharing content from your site (which helps boost your search rank), but you're also using those same tactics to push users back onto your site (where they'll hopefully convert). It's a win-win!
Build Partnerships
Identify a few influential people in your industry and reach out. If you get them to talk about your company, it can be considered social media optimization as well as help with natural search engine optimization. Partnering with an influencer means they will share content that is relevant to their audience while sharing valuable information that is helpful for visitors and potential customers. For example, if someone was talking about how to pick a new digital camera, you could partner with one of those influencers by giving them a coupon code or free sample just for trying your product.
Establish Authority On Social Media
On top of increasing your search rank, social media can help you establish authority as a brand. Don't just promote what you have for sale—talk about industry trends and share helpful content. Once people view you as an expert, they will be more likely to click through on one of your links, which will increase your visibility on search results pages. By consistently interacting with others in social media channels, you are demonstrating that customers should expect good customer service if they do business with you. Social media isn't about self-promotion; it's about building relationships and establishing trust with others in your industry.
Boost Content Lifespan and Engagement
First, boost content lifespan by repurposing your content for social media channels. Sometimes referred to as content amplification, repurposing is a great way to engage more potential customers and get some quick link backs from different domains. It's also easy and doesn't require any extra time or effort—just one draft, and you can create unique posts for your Facebook page, Twitter account, LinkedIn profile, Google+, Instagram and even Pinterest boards. Of course, it's essential that you don't recycle your same old messages over and over again across these platforms. Instead, develop a few new messages that are specific to each channel you participate in so they aren't too repetitive and drive people back to your website or store for more information.
Conclusion
Choosing which social media channels to invest in and how best to utilize them is essential when creating a social media optimization strategy. Not every channel is suitable for every company, but without a good plan, you'll most likely fail. By choosing which social media channels your business can best maximize, you'll see better results from your content marketing efforts. And if you're interested in learning more about optimizing your search engine rank with no additional effort or budget required, check out ValueHits and our Social Media Optimization Packages !
. You'll know more about how we can help increase your website's Google search rank and organic traffic at reasonable SEO services pricing that fits within most budgets!
September 20, 2023
In today's digital age, having a strong presence on social media is crucial for businesses and pr
September 15, 2023
In the ever-evolving world of digital marketing, Search Engine Optimization (SEO) plays an import
September 13, 2023
PPC optimizations are essential to enhancing the effectiveness of your paid search advertising ca