The Definitive Real Estate SEO Guide
The Definitive Real Estate SEO Guide
Real estate is one of the most popular industries globally, with millions of people buying and selling property every year. In order to attract potential buyers, it's important to have an online presence, which includes a website, social media profiles, and possibly even an email newsletter. In the real estate SEO guide , we'll go over the basics of real estate SEO and give you tips on optimising your content to attract more customers while retaining control over your brand identity and increasing conversion rates.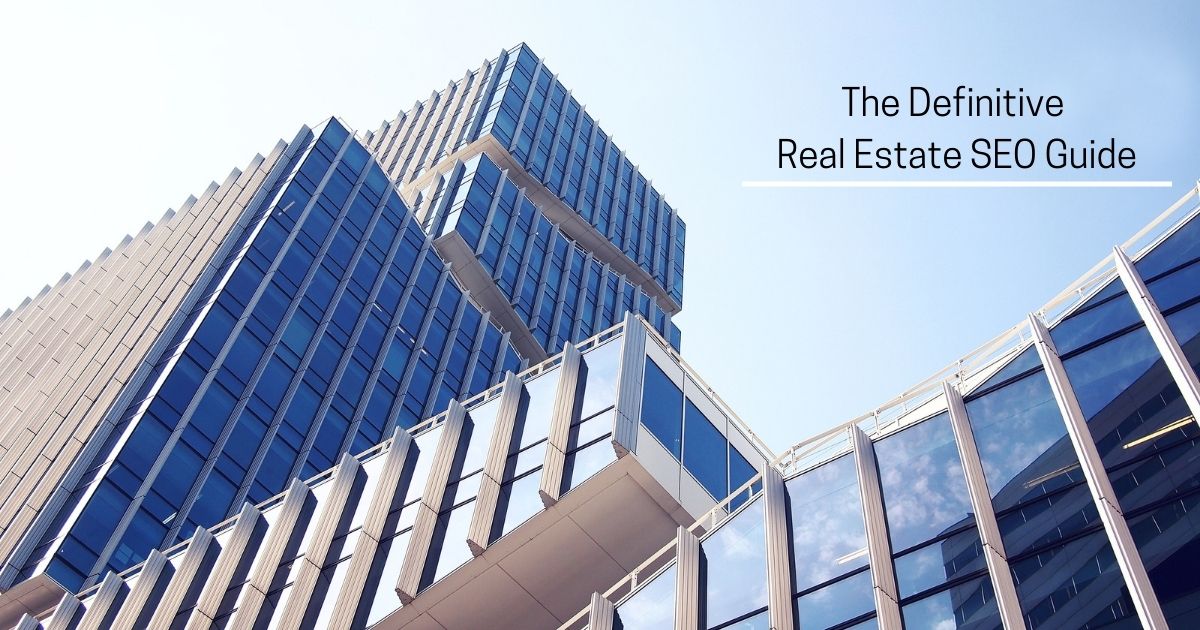 Step 1: Know Your Audience
You'll want to keep a few things in mind when considering your audience. Who will be reading your content? What do they need? For example, if it's other real estate agents or business owners, you'll want to focus on topics like landing pages and conversion rate optimization. If it's home buyers, you'll want to talk about curb appeal and neighbourhood amenities. The more specific you can be here—the better!
Step 2: Create Fantastic Content
So you have a fantastic idea for a professional blog post. Now what? The real magic happens when you take that idea and create an amazing piece of content around it. For most bloggers, creating amazing content is (and should be) one of their main goals. After all, if your content doesn't entertain your readers, they won't come back for more.
Step 3: Create Engaging Social Media Posts
Now that you've got a handle on how to create professional, thought-provoking content, go ahead and do it. Post it everywhere. Create original content based on your online guide or expand upon something you wrote in another post; offer insight into a problem that your audience might be having. Make sure to include relevant hashtags and links that point back to your site. If someone likes what they see and shares your post with their friends, you might score some new subscribers for virtually no cost at all!
Step 4: Utilize YouTube Video Marketing
This is arguably one of Google's favourite ranking factors these days, and it's obvious why. People love to watch and engage with video content, so why wouldn't Google want to promote it? Suppose you have great video content on your website. In that case, YouTube is a perfect opportunity for you to increase brand awareness by getting your videos discovered by new viewers and attract more backlinks from other authoritative websites that might like what they see in your video content.
Step 5: Utilize Reviews and Testimonials
Real estate SEO is largely a process of acquisition: you need to acquire new clients and customers as well as keep hold of old ones. With social media, you can add testimonials and reviews directly on your website or use your profile to highlight your best work. This helps strengthen your authority online and can improve real estate SEO in time.
Step 6: Use Google My Business Properly
The foundation of SEO, Google My Business (GMB), is a place where businesses can claim their location and business data. By claiming your GMB listing, you're automatically verified by Google. And by adding your data like hours, website, and phone number—and including rich snippets for local search—you're helping Google understand who you are and what you do. You can also add photos of your location and set up driving directions through Google Maps to direct potential customers right to your door.
The Bottom Line
Real estate is one of those rapidly transforming industries due to technological advancements. Everything from renting property, finding new tenants, and promoting properties online has become easier than ever. Most people use social media agencies in Mumbai like us at ValueHits to get in touch with realtors and connect with local buyers. That's why real estate companies are interested in having their own pages on these sites!
September 27, 2023
We looked at various data studies to determine when to post on Instagram, and the results are her
September 22, 2023
The importance of search engine optimization (SEO) cannot be overstated in today's digital landsc
September 20, 2023
In today's digital age, having a strong presence on social media is crucial for businesses and pr