How the Customer Journey is Supported by SEO?
How the Customer Journey is Supported by SEO?
When a customer is in search of buying a new product or a service, they have several touch points to any provided brands.
One of the big touch points is the result page of the search engines. Therefore, this can boost your SEO strategy by making a person transform from "just learning or browsing" to "sign me up!" or "ready for checkout."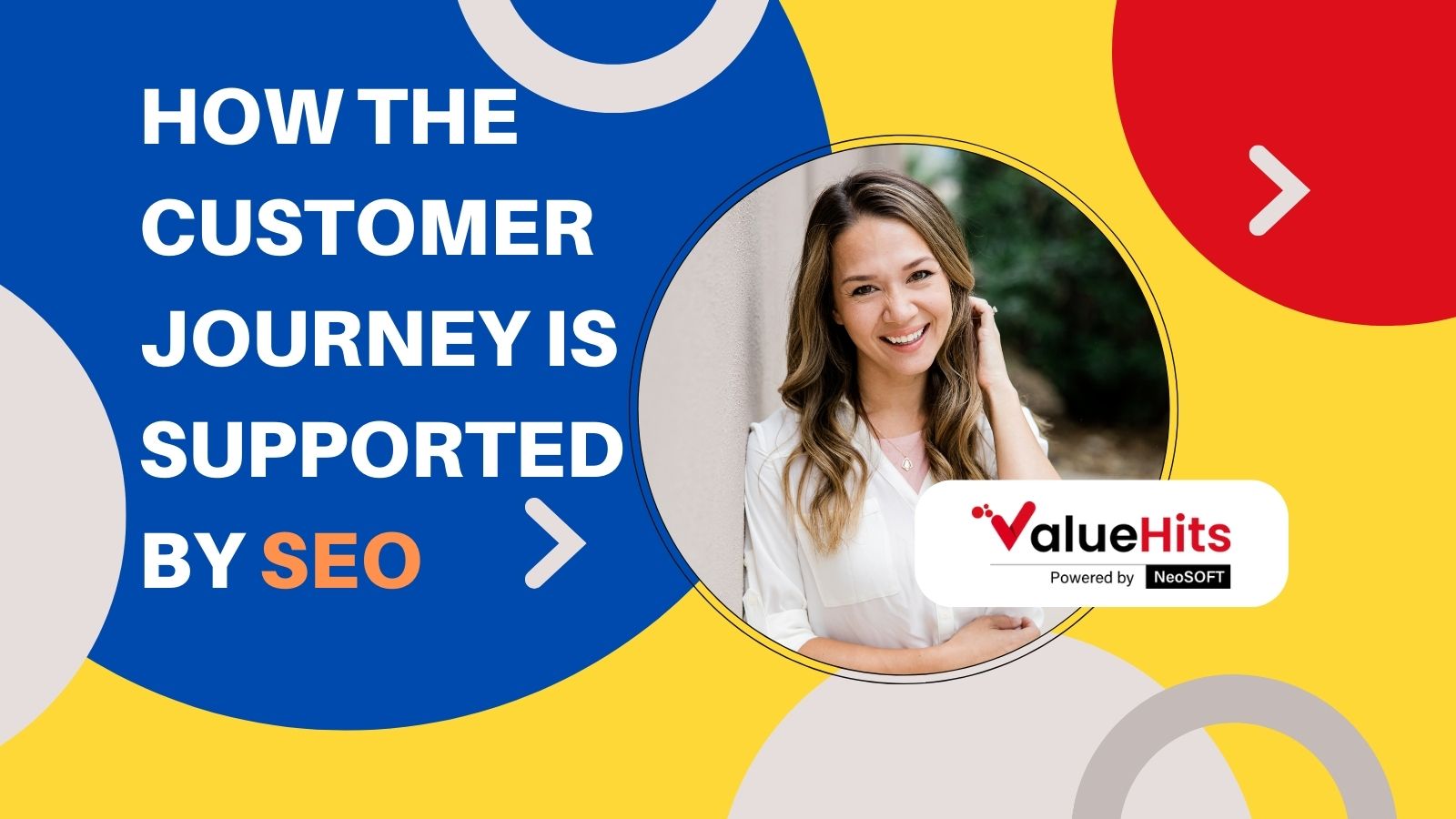 Today, in this article, we are going to discuss how SEO of a Digital Marketing Agency supports a customer's journey. We are going to discuss the following points:
What is a customer journey?
How does SEO support the customer journey?
Awareness phase
Consideration phase
Decision-making phase
Refinement over time
What Is a Customer Journey?
A customer journey is also commonly known as a buyer's journey. These are the steps a person takes on their journey to decide on buying a product or any service. You can find numerous theories about the customer's journey. A popular model called AIDA stands for awareness, interest, desire, and action.
This model above displays a linear journey that begins with a person's awareness of the brand, product, or service and leads to action such as a purchase, download, or something else.
However, few people may argue that a linear journey is not followed anymore; it is not such a smooth process. Instead, customers experience several new touchpoints and more decisions than before. McKinsey is one of the advocates of a cyclical consumer decision journey which looks like this:
It does not matter which model you choose as there always be some type of awareness, consideration, and ultimately a decision in the entire process. You are surely going to get several marketing channels to choose from for helping your potential customers on their purchasing journey. And one of the options is SEO.
How SEO Backs the Customer Journey?
According to research, when a customer is interested in researching or purchasing, they immediately visit a search engine.
As per the Forrester research, 71% of people use or rely on search engines for discovery and 74% use them to consider a new purchase.
Google data shows 43% of goods shoppers that have used search in their recent shopping journey for inspiration, browsing, or research. And 82% of evergreen shoppers use search engines for shopping only.
BrightEdge research (2019) has completed its research in five sectors; the organic search channel has contributed huge revenue at an average of 44.6%. Whereas; B2B companies have generated twice the revenue from organic search as from any other channel.
Depending on the industry you are in, search engine optimization can support several stages of the customer journey starting from initial research to the decision-making process.
Let's understand the many ways how SEO supports the customer journey by using a generic customer journey of awareness, consideration, and decision-making.
Awareness Phase
Several future customers need to be aware of your service or product when they do their research online. One of the ways to ensure this will happen is to show up on Page 1 of the Google search engine.
Keyword Research
Keyword research is when you start understanding search queries your target audience is using when they switch to search engines and what they want while they are using them. This step establishes content and communications strategy for organic search channels.
Research your competitors
Once you are thorough with the keywords you are targeting, you can increase your competition. Who gets shown in the first place for the queries? It will help you know how Google refines content according to its quality and relevancy. You will also understand what your competitors are doing; the ultimate goal must be less imperfect than your competitors.
SERP Research
What content shows up on search engines for your targeting keywords? Are videos and images included with the blue organic links? Make sure you are generating the type of content that is relevant to the query that has been searched.
Website Optimization
To provide the best experience to your potential customers, it is essential to have a well-optimized website. An optimized website will trigger the web crawlers. If you offer neither, your services will be difficult to rank on Google's first page.
Consideration Phase
While potential customers are in their research and comparison stage, they learn more about your services or brand and consider others. The only job left for you is to make them choose unique SEO strategies.
Optimize The Search List
You must make your potential customers click on your content. So do not leave any stone unturned to make your search list stand out. There are several ways to easily optimize your search listing, and meta tags as well as structured data, which is going to help you optimize your search listing.
Content is king!
Plan, strategize, and execute! Do anything and everything to make your content as unique and clickbait as possible.
Mapping your content to your keywords and understanding the intent behind them so that your content is the best option for the customer's query. It also includes planning out the architecture of your website — strengthening your subject feed store, knowing which content will stay in the main navigational pages/directories and which on the blog, etc.
Making high-quality content is a crucial step. Thoroughly understand the guidance that has been pre-set in its Search Quality Evaluator Guidelines and know what the top-ranked pages are doing which is driving results.
As you keep generating superior-quality content, you will get several links, which in turn will help create more awareness. And as people go on to browse your website, you have an opportunity to present other types of content to help in this buying journey, for instance, a useful e-book or guide, which they can download.
Decision-Making Phase
Customers will have picked up knowledge from you along the way and will have added your business to their short list of potential partners. But in order to close the purchase, customers consider a few things, such as reputation and how you stack up against rivals.
Strong Decision-Making Tools
Make sure your product/service pages are engaging and as helpful as they can be. Perhaps you also have a landing page on your website with a helpful comparison chart of your company's goods and services against those of your rivals, or you have a tool or widget they can use to assist in their decision-making.
Customer Reviews
Make sure you have a method for gathering and showing consumer feedback on your website. Customer testimonials and a star rating system can greatly influence a customer's decision to choose you over your competitors.
Algorithms, competition, customer journeys, and other things outside of your control are all subject to change. Therefore, as a Digital Marketing Agency, use SEO for your customer's journey, be sure to continuously monitor your performance using SEO tools and analytics.
September 20, 2023
In today's digital age, having a strong presence on social media is crucial for businesses and pr
September 15, 2023
In the ever-evolving world of digital marketing, Search Engine Optimization (SEO) plays an import
September 13, 2023
PPC optimizations are essential to enhancing the effectiveness of your paid search advertising ca