How to Develop Your Strategy for Amazon Marketing?
How to Develop Your Strategy for Amazon Marketing?
Amazon Ad
|
November 10, 2023
The largest online marketplace in the world for sales is Amazon.com. And it continues to expand. Amazon's net sales climbed by about $8 billion USD in the 12 months between April 2021 and April 2022, reaching an astounding 116.44 billion. This means that there are boundless prospects for sellers. Businesses may access a ready-made, wildly popular sales channel full of clients looking to purchase using the Amazon platform to sell their items.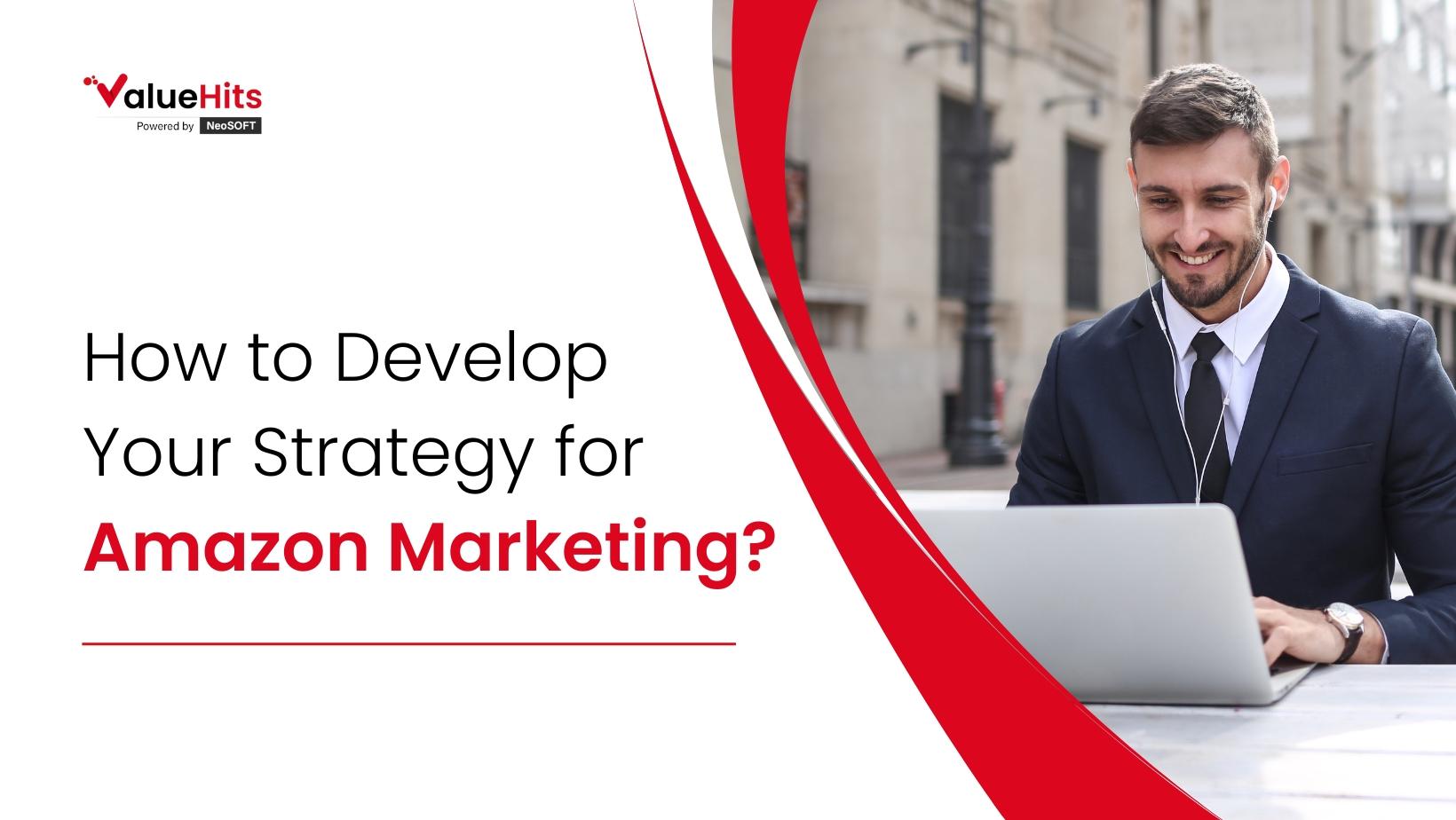 It sounds almost too incredible to be true. Indeed, it is for some. Amazon is a centre of possibility and promise but not a miracle cure. Sellers can't list their goods and watch as they disappear from online stores. Instead, they must proactively ensure that the appropriate people see their items. And Amazon marketing can be helpful in this situation.
Why Market on Amazon?
The adage "if you build it, they will come" is untrue regarding selling on Amazon. This is a result of the platform's immense size. There is an extreme amount of competitiveness. Rather than being sold by Amazon directly, third-party sellers like you now account for more than half of all product sales on the platform. Additionally, because there are so many sellers, a certain number of products will inevitably go unseen unless companies make a concerted effort to promote them.
An option that will assist sellers in producing noticeable outcomes in such a competitive environment is Amazon marketing. It's the most practical and successful approach to increase awareness and sales by putting the right products in front of the right people at the right moment.
Optimal Methods for Organic Marketing
Providing your customers with the most extraordinary buyer journey and customer experience possible is a recommended practice. Understanding your client's demands and providing them with what they want is the key to doing this.
We can use amazon ads Search Terms & Demographics Report to make keyword based changes
Amazon Advertising
Amazon advertising management and other paid promotional initiatives assist in putting a brand or product in front of consumers' eyes to increase sales and profits. Amazon advertisements come at a cost to businesses in several forms. On the other hand, there are situations where they can start working right away and produce effects very immediately.
- Sponsored Display Ads: Both the product detail pages and the Amazon main page may have sponsored display ads. They are not dependent on keywords, contrary to many pay-per-click advertisements, but rather on contextual and behavioural cues from target audiences.
- Sponsored Products Ads: Behavior signals ensure that advertisements are shown to the most qualified leads. These advertisements show up in Amazon search results and are based on terms rather than behaviours. Customers are taken to the appropriate product listing page when they click on a Sponsored Products advertisement.
- Sponsored Brands Ads: Sponsored Brands, a component of Amazon Advertising Services, serve as a brand-oriented complement to Sponsored Products. These campaigns operate in a manner akin to Sponsored Products but also have the ability to direct users to the seller's dedicated Amazon brand store. As Amazon continues to evolve from a mere sales platform to a robust channel for sales and brand recognition, advertising approaches such as Sponsored Brands are gaining prominence. They enable merchants to establish connections with consumers through compelling narratives, fostering greater engagement and brand loyalty.
Amazon Stores
One of the non-pay-per-click (PPC) advertising options that Amazon provides is Amazon Stores. Unlike the paid Sponsored campaigns, Amazon Stores is a free service for sellers participating in the Amazon Brand Registry program. Within the Amazon platform, Stores is a customized brand page allowing sellers access to their eCommerce "site." It enables vendors to list every item in one location and use storytelling to attract new customers.
The Best Methods for Advertising on Amazon
Since PPC advertising is Amazon's primary method, merchants must ensure they are doing two essential tasks. To maximize visibility, companies must first target the appropriate audiences and bid most efficiently; second, they must send traffic to the most compelling and engaging landing pages.
Some best practices for Amazon advertising include:
- Targeting
- Bidding and dynamic bidding
- Ad creative
- Landing page design
- Testing
- Customer engagement
Helpful tools that can help with these considerations include:
- Item Comparison Report: The top five products that viewers are most likely to view on the same day they view the seller's product are displayed to merchants in an Amazon report.
- Alternate Purchase Report: The top five products bought on the same day the seller's product is seen displayed in the Alternate Purchase Report, just like in the Item Comparison report.
Off-Amazon Advertising
One of the easiest and safest online marketplaces available to consumers and merchants nowadays is Amazon. Therefore, it makes sense that both consumers and brands are eager to interact through the channel from a transactional standpoint. Even though shoppers could use Amazon to make purchases, they still need to complete their homework there. It's crucial to advertise outside of the platform for this reason.
Native Shopping Ads & Amazon Affiliate Sites
Affiliate marketing is when owners of non-Amazon websites publish links to your Amazon product pages in their content and receive a small commission each time one of their readers purchases using that link. Because of its growing popularity, Amazon has launched the Native Shopping Ads campaign as part of its own affiliate marketing program. Through the program, sellers can increase the reach of their adverts by having them appear in pertinent external material.
The main advantage of Native Shopping Ads is that the websites that Amazon partners with will already have established, devoted followers of their own. This gives vendors access to a ready-made audience base already interested in their niche.
Bottom line
Strong Amazon marketing tactics need a lot of work, but with the proper assistance, creating a solid foundation and producing tangible outcomes is possible. For merchants, Amazon may be a fantastic platform. However, with competition rising, businesses will only get meaningful returns if they can successfully place their items in front of the correct customers. The good news is that improving your digital marketing is possible with a wealth of options available. ValueHits is a top Amazon advertising management service in India. Reach out to us to learn how we can support you with Amazon Ads.
November 24, 2023
In the world of online advertising, the adage "less is more" often holds true, especially when it
November 17, 2023
With the ongoing expansion of digital marketing, search engine optimization (SEO) has emerged as
November 10, 2023
The largest online marketplace in the world for sales is Amazon.com. And it continues to expand.