How Social Media Can Help Improve SEO Results
How Social Media Can Help Improve SEO Results
Learn how Social Media can help improve your SEO results and help your business thrive organically. SEO and Social Media marketing are two of the most common online marketing methods that can complement each other, but are they always coordinated? In this blog post, we reveal how both SEO and Social Media can work together to increase your presence.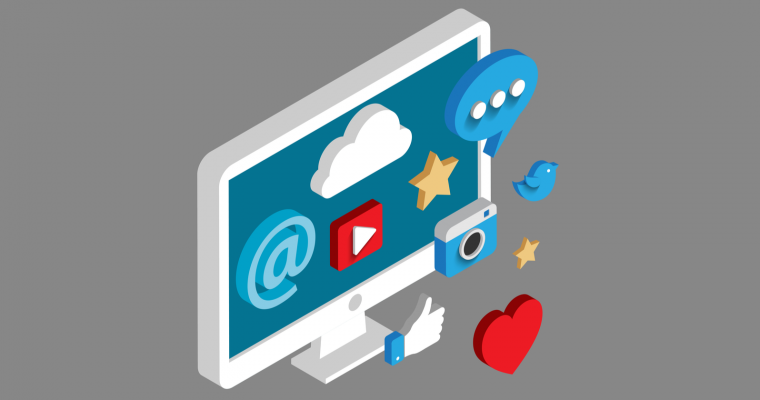 (Image Source: searchenginejournal.com)
SEO and Social Media Optimization are two of the most effective ways to build traffic to your website, increase your site's visibility, and earn more organic search engine traffic over time. But what if I told you that you could save time, money, and energy by combining both of these into one easy-to-use Social Media Optimization Package? By integrating and optimizing your social media profiles with your online marketing efforts on your website, you can enjoy all the benefits of both tactics at once. So how can social media help your website and business in search engines? You can read more below!
The link between social media and SEO
Social media can boost your search optimization and thereby help you bring in more traffic to your website. Having social profiles such as Facebook, Twitter, Pinterest, Linked In, Google+, etc., with active accounts that post information relevant to your business can positively impact how well your site appears in search results. You'll want to tailor each profile specifically for each platform.
In the Google Webmasters video below, Matt Cutts stated as much. Many of the points made by Matt Cutts in the video were supported by a more recent study by Hootsuite.
It makes sense when you think about it logically. The sheer number of social media signals would make monitoring them nearly difficult for Google. The influence of PPC advertisements and the relative simplicity with which you may buy social media signals would further muddy the waters.
So, if social networking doesn't directly improve SEO, what's the point of this article? It's about how social media can be used for SEO in a non-direct method. Our techniques to leverage social media for SEO will teach you how to supplement your SEO efforts using prominent social media platforms. So let's get started.
How does social media help with search engine optimization?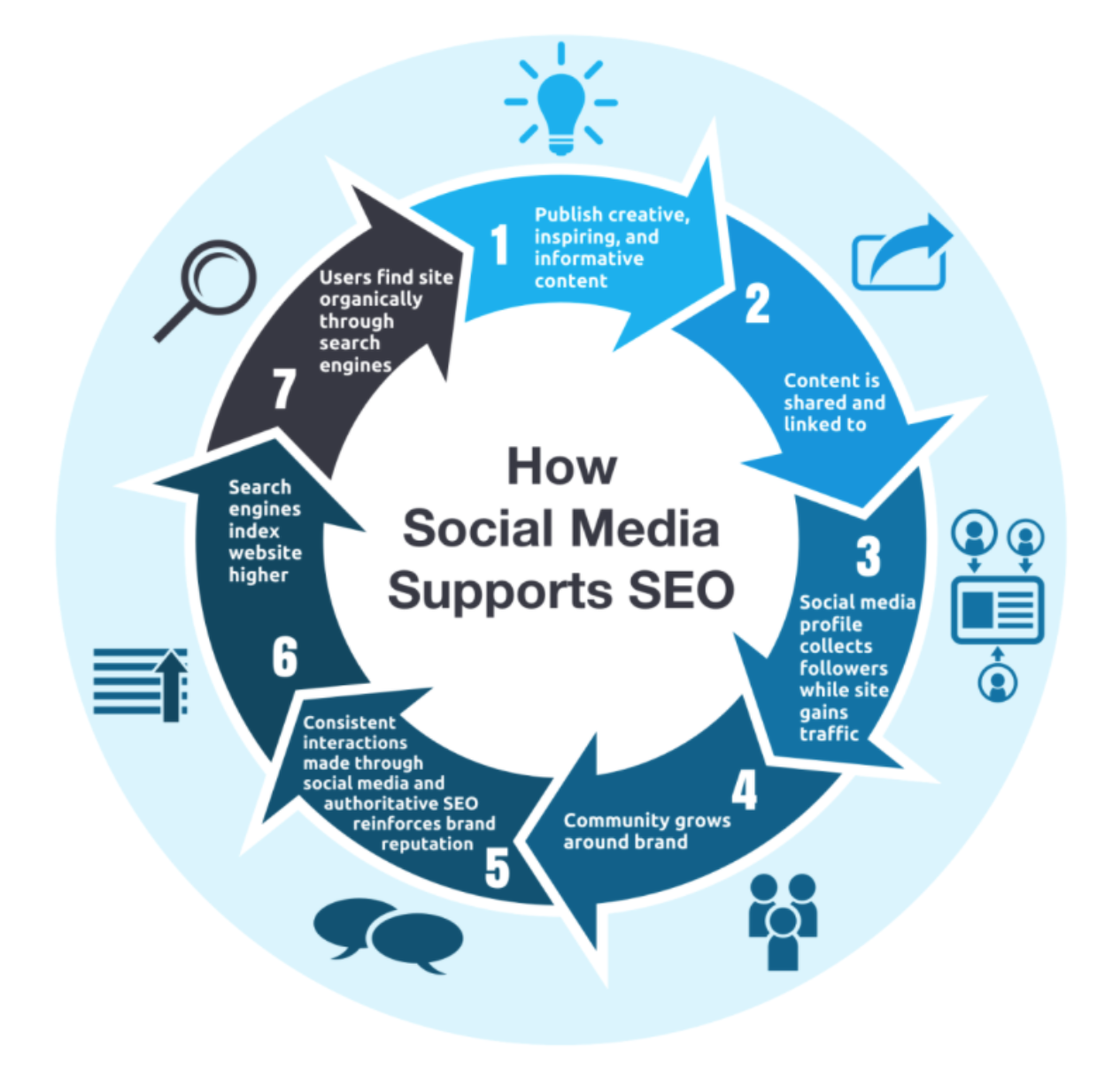 (Image Source: infographic via Life Marketing)
Optimize your website's social profiles, and you can bring more traffic to your website. You need to make sure that your social profiles are optimized for key search terms that will help increase your site's visibility in search engines. Think of it as search optimization, but focusing on a specific channel – i.e., optimizing through posts on Facebook or Google+. (And we're not talking about writing spammy updates or using tricks to get more likes – focus on providing value to people by creating useful content they'll want to share.) You can also bring more traffic to your website. Sharing content on social media is great, but only if you get readers to click through and visit your site.
Social media helps boost content performance.
Yes, social media can indeed help bring more traffic to your website. And it's also a fact that most people use Google or other search engines to find the information they are looking for online. But there's another connection between social media and search that is often overlooked: social media has become a big source of content for search results. According to Searchmetrics, 53% of all web pages in Google are powered by social media posts. People share great stories, videos, and photos with their friends and followers on Facebook, Twitter, and Instagram - sending them out into cyberspace where search engines like Google can index them.
Your social profiles can help with the ranking of search terms.
Don't be that company that hides behind a website—give your audience an easy way to connect with you. Now, we don't suggest turning all of your social profiles into marketing pieces, but a good profile pic and thoughtful bio (including who you are and why people should follow you) goes a long way in building trust. People want to know who they're doing business with, so give them an easy way to connect with you. And if at all possible, make sure your social media optimization package includes your contact information—people want to do business with people they can reach out to directly.
Your social profiles help build trust among your audience.
Your social profiles are a critical part of your branding and identity online. They tell potential customers who you are, why they should listen to you, and how to find you. When people land on your site via search or social media, having consistent messaging about who you are and why they should trust you will go a long way toward converting them into customers. Your existing social profiles can drive traffic to your website: If your brand is active on social networks, it's more likely that those networks will pay attention when someone mentions one of their members in a post or comment.
Conclusion
If you're looking to get more traffic to your website and build trust with your visitors, then it's time to consider hiring a social media optimization (SMO) package. An SMO package includes:
> Monitoring your competitor's social media channels.
> Posting content on social networks like Facebook and Twitter.
> Updating your status on platforms like LinkedIn.
> Even going so far as writing comments about relevant topics on popular blogs.
All of these strategies will help you build a robust social media presence that can translate into more search engine traffic. By helping increase your site visibility in search engines such as Google, Bing, Yahoo!, and others. An SMO package can also lead to higher rankings for specific keyword phrases.
September 20, 2023
In today's digital age, having a strong presence on social media is crucial for businesses and pr
September 15, 2023
In the ever-evolving world of digital marketing, Search Engine Optimization (SEO) plays an import
September 13, 2023
PPC optimizations are essential to enhancing the effectiveness of your paid search advertising ca