The Importance of Graphic Design in Digital Marketing
The Importance of Graphic Design in Digital Marketing
Digital Marketing
|
April 29, 2022
Graphic design plays an important role in digital marketing, and many small businesses don't realize that fact until it's too late. Whether you're using social media to promote your business or simply sending an email newsletter to your subscribers, you will be seen as unprofessional and lose customer trust quickly if you have bad or no graphic design. For this reason, it's important to take the time to choose the right company for your graphic design needs and make sure they fully understand your business and vision before you work with them.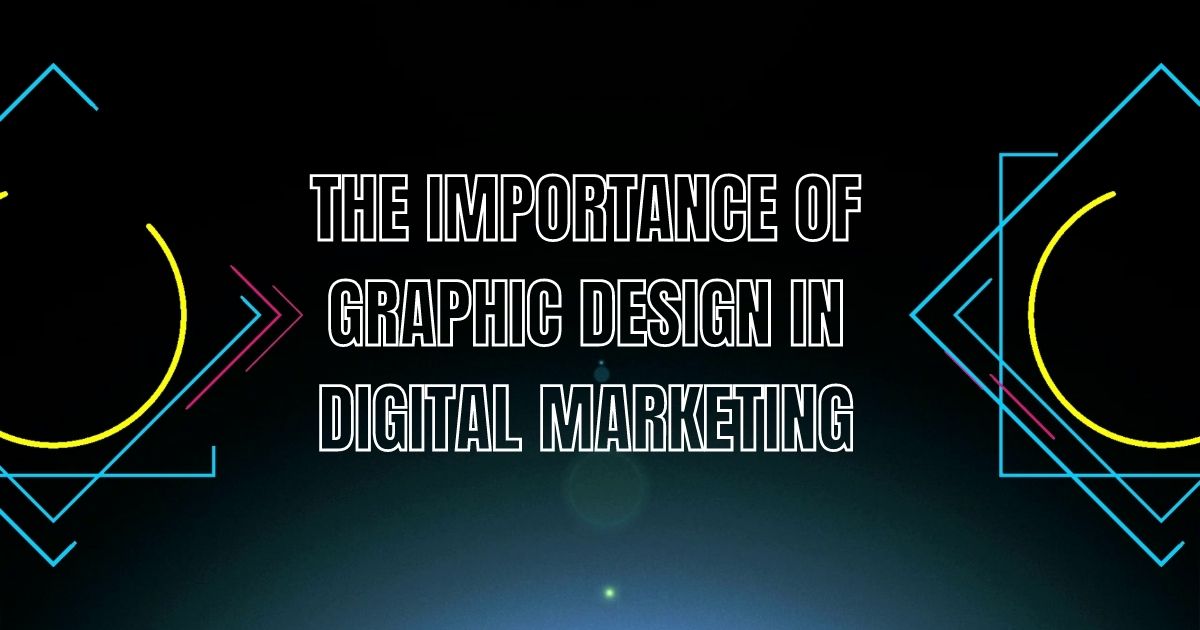 First Impressions Are Made In Seconds
Your company's logo, website, and other marketing materials are all visual ways to represent your brand. If done well, a graphic designer can help you express your brand in visually appealing ways that will connect with customers on an emotional level. For example, a professional designer can create a logo that's memorable and catchy or help you create an eye-catching ad that draws attention to your business immediately.
First Impressions Should Be Impressive
Before you can even start to sell your products and services online, people need to be able to find your website. Unfortunately, poor-quality websites deter potential customers before they've even had a chance to see what you offer. This is why we do everything in our power to create websites that impress at first glance. We aim to make an impression on anyone who lands on one of our sites by using professional graphic design, high-resolution images, and top-notch copywriting.
Typography Is the Most Important Element
Typography has always been one of the interesting parts of graphic design, and while it might not be immediately apparent, it's no exaggeration to say that typography can mean the difference between a great digital marketing campaign and a bad one. The design or look of a product isn't nearly as important as its readability—and in marketing campaigns, you need good typography to be successful.
Make it Easy to Read
If your text isn't readable, readers will bounce from your page to another in a matter of seconds. Even if you're a master wordsmith, you can still use graphic design to help with readability. This doesn't mean graphics have to be complicated or flashy—if used correctly, graphics can make the text more readable by complementing it with elements like white space and consistency.
Have Consistent Branding Elements
When you work with an established company, you'll be able to work directly with their graphic design team. These professionals will know how to best represent your brand, ensuring consistency throughout all of your branding elements and marketing materials. If you want to find a reputable digital marketing company in India , check us out!
Color And Contrast Create Moods
While it's always important to choose a color scheme that works best with your brand, you should also be aware of how certain colors affect your viewer. For example, warm reds, oranges, and yellows tend to produce feelings of comfort and joy, while cool blues and greens create feelings of calmness. On top of that, darker colors make content on your site more noticeable to viewers (increasing readability), while lighter text makes them want to linger around longer.
The Bottom Line
The design of your digital marketing materials can have a huge impact on consumer retention and acquisition. With more consumers now surfing online than ever before, it's vital to ensure that you are presenting a professional image in all of your online outlets. By integrating outstanding graphic design into all facets of your digital marketing strategy, you can better appeal to target demographics and increase brand recognition.
September 20, 2023
In today's digital age, having a strong presence on social media is crucial for businesses and pr
September 15, 2023
In the ever-evolving world of digital marketing, Search Engine Optimization (SEO) plays an import
September 13, 2023
PPC optimizations are essential to enhancing the effectiveness of your paid search advertising ca