Optimize Google My Business: Local SEO Ranking Guide 2021
Optimize Google My Business: Local SEO Ranking Guide 2021
If you have worked on local SEO projects and actively managed Google My Business (GMB) listings , then you might have searched for questions like "How to increase brand's visibility?", "How to expand ranking coverage?", "What to do with a stuck GMB listing?" etc. Here's what you can do to improve and optimize your GMB listings: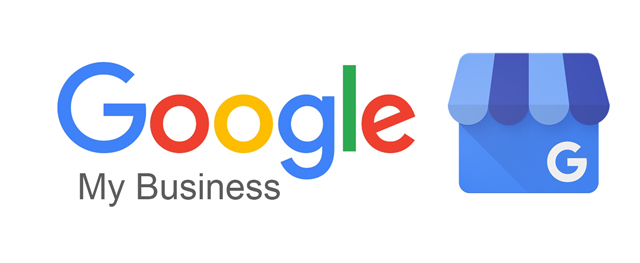 Completing your profile:
Offer Google all the possible information you can provide. This makes it easier for Google to match your business to what the customer is searching for. Simply put, it improves your search rankings. Google explained that local results favor the most relevant results for each search. Thus businesses with complete and accurate GMB are easier to match with the searches. A complete GMB is where you fill out all the contact details, categories, attributes, and more. Also, make sure you are making use of keywords wherever possible. Google will determine your local ranking based on your GMB's relevance, distance, and prominence.
Standing out with photos:
With photos, you can portray your business better to your audience. Using your GMB profile, you can use a profile photo and a cover photo, just like other social media platforms. These images will help your customers identify your brand online. Also, use your GMB profile to show off your location, products, and any other additional photos. For example, if you're a restaurant, you can showcase your menu, food photos, ambiance, etc. According to Google, businesses with photos receive 42% more requests for directions and 35% more website click-throughs. Just make sure all the photographs you put up are of high quality.
Showcase news, updates, offers, and more:
Make use of Google My Business's real estate to create posts for your business. These posts can inform customers of the latest updates, notify them of new products, offers, and events. Such posts can help drive new sales, encourage people to visit your website or even your physical store. And if you are making use of rich media like GIFs or videos, your website has a better chance to increase your traffic.
Add special features and attributes:
Depending upon the category you choose for your business, you can get access to GMB's special features. For example:
- Hotels can display class ratings and a list of amenities offered
- Restaurants can display their menu and showcase their popular dishes. They can even offer links for online orders and reservations.
- Service-oriented businesses can display a menu with a list of services and a button to book them.
- SMEs can add product catalogs.
GMB offers up to 10 categories to choose from for your business. You can also add factual attributes to your GMB profile to offer more information to your customers.
Encourage your customers to leave reviews:
People trust people more than they trust a business. A good review can be a deciding factor between a customer visiting your website and switching to your competitors' websites. All these reviews also help you with your Google rankings. When you offer a great experience to your customers, you can ask them to give your business a review on your GMB. All these reviews can help build trust amongst your customers.
Respond to reviews:
When a customer leaves feedback, you can respond to their review, showing that you value their feedback. According to Google, businesses who respond to reviews are considered to be 1.7x times more trustworthy than those who don't. Such positive interactions with your customers help build trust and loyalty. Also, don't just stick to responding only to positive reviews. You should also respond to negative reviews. You can turn things around by listening to the issues and addressing them with follow-ups. Apologize when it's warranted.
Conclusion:
Make the most of Google My Business by hiring professional Local SEO experts . It is a must for any business to be on social media in today's world, especially if you are a small business. And you can do it right by consulting with Valuehits . Give us a call for a free consultation.
September 20, 2023
In today's digital age, having a strong presence on social media is crucial for businesses and pr
September 15, 2023
In the ever-evolving world of digital marketing, Search Engine Optimization (SEO) plays an import
September 13, 2023
PPC optimizations are essential to enhancing the effectiveness of your paid search advertising ca