SEO Competitor Analysis Guide to Steal Your Competitors Website Traffic
SEO Competitor Analysis Guide to Steal Your Competitors Website Traffic
SEO competitor analysis guide can help you get your website to rank higher, organic traffic and even more CTR. This SEO competitive analysis helps you explore many more SEO opportunities. Wondering how it works? Find out more!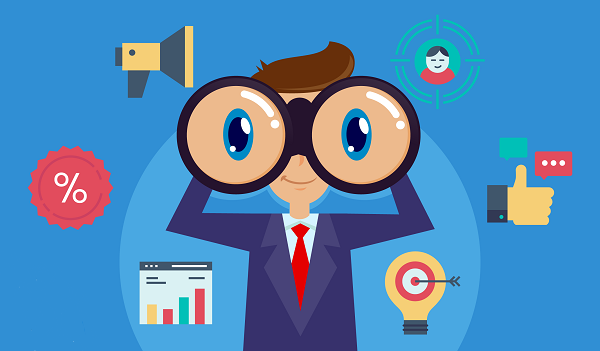 (Image Source: price2spy.com)
What is competitor analysis?
SEO competitive analysis is a way for you to answer questions like: Who are my actual SEO competitors? What keywords should I target? What topics should I cover? Where can I find links? What do I need to beat the competition? It's all about stealing and getting as much traffic as possible from your competitors. These are just a few of a hundred questions that need answers before you start any SEO campaign.
Search engine optimization can be difficult to master, but luckily, there are lots of things you can do to steal your competitor's website traffic using competitor analysis. Whether you're just getting started with link building or you're looking to improve your current link building strategy, this guide will help you identify your top competitors and give you the tools to take advantage of their work so that your site ranks higher than theirs in search engines. Learn how to steal your competitors' website traffic and how hiring an SEO expert can help, today!
Know Yourself
Before you start your SEO analysis, it's important to know what websites are already ranking for your desired keywords. Begin by creating a list of your top competitors (5-10) and analyze their backlinks using tools like Open Site Explorer or Ahrefs. Make a note of all quality links they have pointing at their sites. Although these may be tough competitors, they're bound to have some great content that can be used on your own site.
Understand Your Competition
Identifying your competitors' target keywords and topics will be extremely helpful as you move forward with your SEO campaign. To do so, you'll want to identify each of your top competitors and rank their sites using keyword research tools (such as Ahrefs and SpyFu). Once it is ranked, filter by relevance and sort by links. This will show you which of your competitors are receiving natural links from other websites, giving you a good idea of what keywords/topics they're optimizing for. Note: You can also use Ahrefs Content Gap Tool (more on that later).
Identify Target Keywords & Topics
As you're looking at competitors, take note of keywords and topics they tend to focus on. Do they rank for a lot of their own brand terms? Are there any other sites that rank for highly competitive search terms that you could target? These questions might help get your competitor analysis started in earnest. By knowing which keywords your competitors are going after, you'll be able to come up with more ideas of your own. The competition can also give you an idea of where else to look for links or content, like press releases or influential blogs in your industry. If there are already authority sources doing what you want to do, look into ways that you can contribute by collaborating or reaching out via guest posts.
How to Find Link Opportunities
There are plenty of ways you can find inbound links, some of which are easier than others. The first step is doing a competitor analysis. For your competitor's most successful content pieces, find out where they got their links from. You can use tools like Open Site Explorer or Majestic SEO (both free) to analyze competitors' backlinks. Find link-building opportunities with these free tools: Google Webmaster Tools: Inspect your competitor's backlinks and see if you can acquire any of them for yourself using low-cost outreach methods like guest blogging or link requests (more on that later). Outreach Firehose: This tool lets you see every instance when one website mentions another website by linking or referencing it.
Top Content Analysis
Go to Google and type in your competitor's main keyword. Scroll down till you see results for Local Businesses. Click through their link. Click on the Search Engine Result Pages (SERP) tab at the bottom of the page. This will show you how they rank for their main keyword on Google, along with links that are pointing back to them from authority sites, the content they have written, and other relevant stuff like that. This will give you a lot of insight into what they are doing for SEO and good places where you can try and get a link from.
Google SERP Analysis
When it comes to using competitor analysis in your SEO strategy, it's all about relevancy. Google doesn't care about links and keywords that aren't relevant for its search users. Take a look at your own SERP and determine what your competitors are ranking for that you would like to rank for. Then look at their page titles, meta descriptions, body content, backlinks, and more in order to identify trends. You can then use these insights to create targeted content on your site that will make you more competitive with those same terms when done correctly.
Conclusion
Outranking your competition is always a win-win situation. You get more traffic, and they get less. It's also great for users as it creates a better experience with fewer results. But, how do you go about doing that? Well, one of your best tools is SEO competitor analysis—the process of looking at other websites that rank well and figuring out how they got there. When done correctly, competitor analysis can help you find answers to questions like who is my actual competitors? What keywords should I target? What topics should I cover? Where can I find links? The list goes on... No matter what question you're trying to answer, competitor analysis will help you in your quest for higher rankings. Hire SEO Professionals from ValueHits and steal your competitors' traffic today.
November 24, 2023
In the world of online advertising, the adage "less is more" often holds true, especially when it
November 17, 2023
With the ongoing expansion of digital marketing, search engine optimization (SEO) has emerged as
November 10, 2023
The largest online marketplace in the world for sales is Amazon.com. And it continues to expand.