Six PPC tactics to focus on right away
Six PPC tactics to focus on right away
What PPC areas should you concentrate on right now? Investigate these tactics to create the most potent PPC campaigns.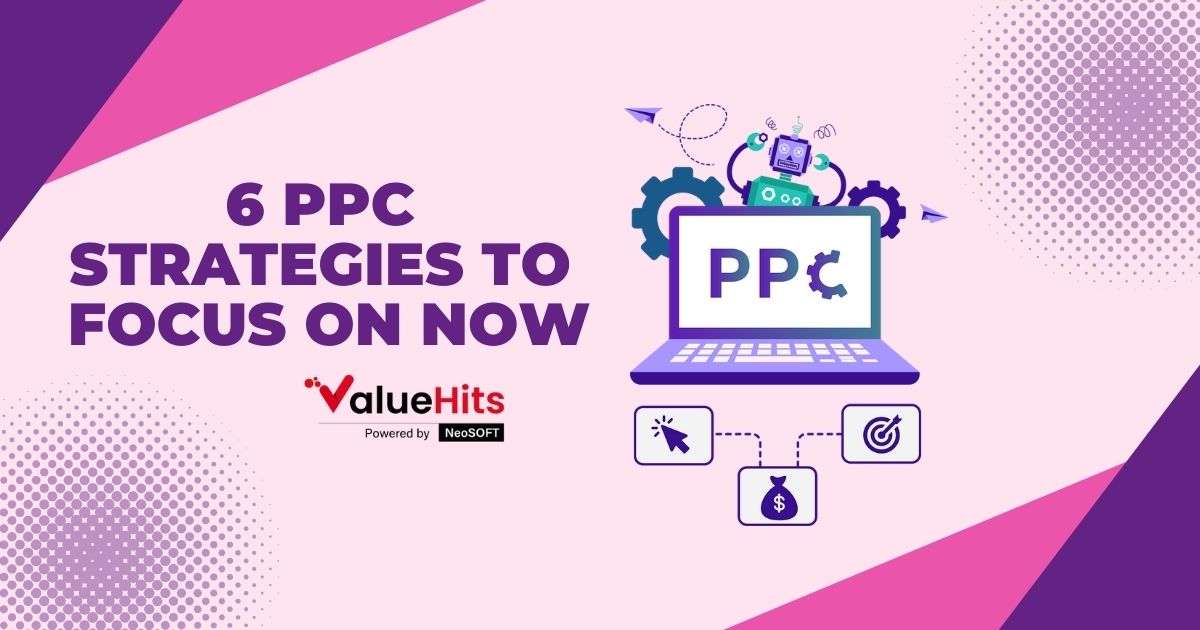 PPC consists of many parts that are continually changing due to new technology, feature updates, and tactical advice.
Today, we emphasize essential ideas for a novel viewpoint or next-level improvements.
Conversion-related metrics and analytics tracking.
Managing smart settings using automation.
Ad types: Concepts to test or improve.
Using your first-party data for targeting.
These PPC account sections are excellent to examine and concentrate on, whether seeking adjustments to update your current approach or hunting for new PPC strategies to reach your audience.
Conversion procedures
Your PPC strategy's baseline is determined by measuring your present objectives and critical activities.
It's essential to leverage the full potential of ad and analytics platforms. The quantity and variety of behaviors advertisers can track increase with the sophistication of the tracking in ad and analytics platforms. Hire a PPC expert who can help you navigate these advanced tracking capabilities and optimize your ad performance.
Advertisers typically keep track of many conversion actions per account.
Common PPC conversion objectives, for instance, include
Transactions.
Using online contact forms.
Ask for a demo or price estimate.
Calls to the phone: initial/repeated.
Conversions in chat.
Website interaction.
Guidance for local actions.
Offline conversions: linked to an advertisement click.
Specific objectives.
Are you taking all the possible measurements?
We frequently need to review our objectives, especially when we have established habits; the best time to start is now.
Read on to see your first half of the year's homework if you are using Google Ads, importing objectives from Google Analytics, or moving to GA4.
GA4 and PPC Ads
No matter where you are in your GA4 migration process, the following planning and setup issues need to be resolved:
What objectives are being used?
Are the aims progressing as expected?
Do you want to stick with the same purpose or change it?
You must recreate these in GA4 before importing the objective again if you are using Google Analytics and importing it into Google Ads.
Create a fresh conversion action, then choose to import Google Analytics data.
In order to begin the new conversion process, it is imperative to choose four properties within Google Analytics.
Making custom URLs for other ad platforms will be essential by including tracking parameters in the destination URL you use for ads.
This simple Google tool that makes it easy to build personalized URLs has won the hearts of many marketers.
Here are some helpful advice on this:
To avoid losing data, make sure the additional tracking code is present in the destination URLs of all the other ad networks.
To maintain data consistency, provide each parameter for each platform with a uniform template name or usage.
Utilize this potent data by integrating it into reporting.
Manage Your Automation
Ad platforms are always adding automation features to make ad administration simpler. However, it is more complex than switching a switch.
To make the most of automation, human PPC managers must oversee and guide it.
To alter the target CPA or target ROAS, for instance, campaigns using clever bidding tactics that take conversions into account need to be periodically reviewed and updated.
Reviewed for performance on individual assets, which we will address later in this piece, innovative creatives like responsive search advertisements and responsive display ads should be considered.
Determine whether elements of your account, such as bidding, creative, and script use, can be automated as part of your PPC plan. Next, assess and keep an eye on the outcomes.
Consider comparing past "manual" campaigns based on different data points.
Video advertisements
Although video advertising has grown significantly over the past few years, most advertisers still need to embrace it.
We will explore two techniques for testing videos that utilize associated video resources and strategies.
Testing YouTube video advertising is simpler than ever. On this voyage, my beginner's guide will hold your hand every step of the way.
This is also a fantastic chance to collect information at scale on the targeting and creativity that works when applied to other platforms for paid video advertisements, including the recently launched Microsoft video ads feature.
The Microsoft Audience Network now offers a wide range of Microsoft video commercials.
Flexible Display Ads
Many marketers have incorporated picture display advertising into their PPC platform strategy out of habit or because they want complete control over their brand messaging.
While making the production process more accessible and still providing the branding messaging advertisers desire, responsive display advertising can increase reach.
With responsive display advertising, the creative process becomes more accessible, and the inventory on the display network expands.
This is because they flexibly blend headlines, descriptions, and images to "fit" into any web space your target audience occupies.
Static image display ads, in contrast, can only be shown in the precise ad space dimensions for which they were designed.
Another advantage worth highlighting when it comes to responsive display ads is their capacity to capitalize on Google Ads services for performance feedback and ad asset optimization. The incorporation of Google Ads services empowers advertisers with valuable insights and data-driven recommendations, fostering the optimization of ad assets.
Any image display ad can be placed alongside responsive display advertising, allowing you to test and compare reach and outcomes.
Client Match
Long before PPC ad platforms enhanced targeting on display networks, finding the right audience at the right moment has been a maxim.
First-party data is crucial for advertisers in light of cookie restrictions. Enter customer match, a targeting technique that is vastly underutilized.
You may approach them again or target people who look like them with your ads using your internal data, which customers have supplied you.
The advertising platform will attempt to compare your list of clients with its current user base. Almost all platforms support the idea of customer match, so you can repeat your new tactics for segmenting it and focusing on your messaging.
Remember that the match rate on the ad platforms will fluctuate between roughly 30% and 60%, so set reasonable expectations. Every user on your list won't be able to be matched by the advertising platform.
Bottom Line
Focusing on the six PPC tactics mentioned in this blog can significantly enhance your digital marketing campaigns.
Embracing the power of Google Ads services for ad asset optimization and performance feedback further strengthens your advertising efforts. Therefore, waste no time in implementing these fruitful PPC strategies to elevate your PPC campaigns to new heights and achieve greater success in the evolving digital landscape.
September 20, 2023
In today's digital age, having a strong presence on social media is crucial for businesses and pr
September 15, 2023
In the ever-evolving world of digital marketing, Search Engine Optimization (SEO) plays an import
September 13, 2023
PPC optimizations are essential to enhancing the effectiveness of your paid search advertising ca