Tips to Boost Engagement on Instagram
Tips to Boost Engagement on Instagram
Social Media Marketing
|
May 5, 2023
Instagram has more than one billion monthly active users. It has become a go-to platform for businesses to connect with their audience. However, with the ever-increasing competition, it is crucial to not just gain followers but also engage them. We have some suggestions that can assist in increasing your engagement on Instagram: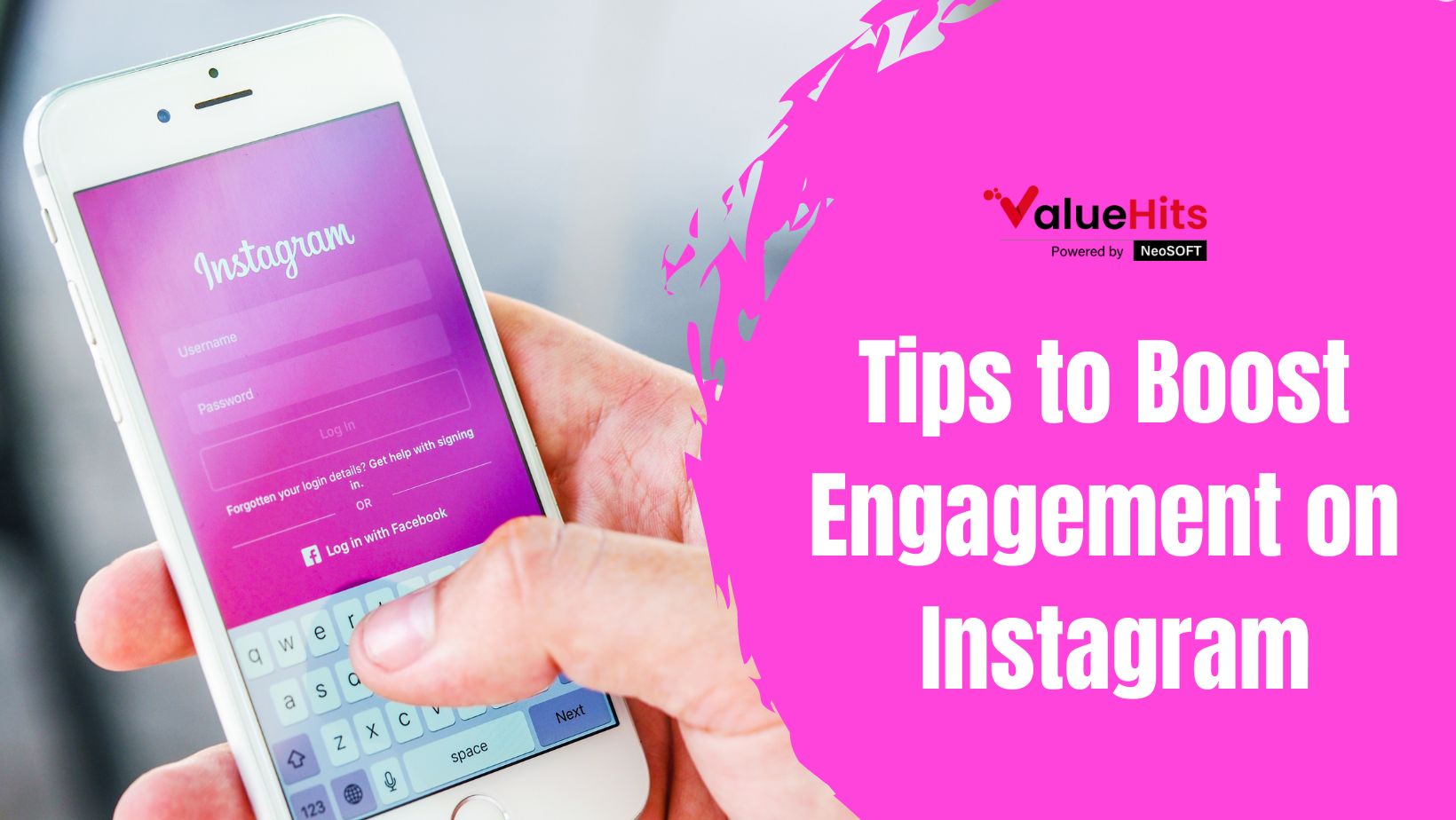 Communicate with your followers
The first step towards increasing engagement is to understand your audience. Use Instagram analytics to identify content that resonates with your followers. Monitoring conversations about your brand and industry is possible with the use of social listening tools. This will help you understand your audience's interests, pain points, and preferences. Use this knowledge to create content your followers find relatable and engage with.
In addition, actively monitor and respond to comments on your posts. By doing this, you demonstrate to your followers that you respect their opinions and are eager to interact with them. You can also initiate conversations by asking questions or creating polls in your stories. This will increase engagement and give you valuable insights into your audience's preferences.
Run a contest
Contests are a great way to incentivize engagement and increase brand awareness. To enter the contest, you can request your followers to tag their friends, like your post, or share your content. This will increase engagement and help you reach a wider audience. Make sure to follow Instagram's guidelines while running contests.
You can also partner with influencers or other businesses to run joint contests. This will not only help you reach a wider audience but also create new opportunities for collaboration.
Remain consistent
Consistency is vital when it comes to Instagram marketing. You need to post fresh content regularly to stay top-of-mind with your audience. However, this doesn't mean you should post too often or too little. Find the sweet spot that works for your brand and stick to it. Posting too often can lead to follower fatigue while posting too little can lead to decreased engagement.
Make sure to also diversify your content mix. Use a blend of photos, videos, and carousels to keep your feed interesting. You can also use Instagram's new features, like Reels and Guides, to create fresh content.
Use catchy captions
Captions are a great way to add context and personality to your posts. These can also serve as conversation starters and enhance interaction. Use a voice that resonates with your audience and aligns with your brand values. You can also use emojis, hashtags, and mentions to make your captions more engaging.
In addition, you can use captions to drive traffic to your website or other social media profiles. Ensure to include a call to action that encourages your followers to act.
Maintain your Profile
Your Instagram profile is visible to your potential followers see on your page. Make sure to optimize it for maximum impact. Use a profile picture that represents your brand and is easily recognizable. Write a bio that accurately describes your business and what you offer. To increase traffic, you can add a link to your website or other social media profiles in your bio.
Make sure to also use Instagram's features like Highlights and Story Highlights to showcase your best content. This will increase engagement and give your followers a better understanding of your brand.
Conclusion
Engagement is a crucial metric to check the success of your Instagram marketing efforts. By following the above suggestions, you can boost engagement on instagram and generate stronger relationships with your target audience. Remember to stay authentic, consistent, and creative with your content to stand out in the crowded Instagram space. Good luck!
Additionally, consider Hiring a Social Media Specialist if you feel overwhelmed or need more time to implement these strategies. They can help you develop a tailored Instagram marketing plan, create engaging content, and manage your account to increase engagement and grow your following. With their expertise, you can focus on running your business while they take care of your social media presence.
September 20, 2023
In today's digital age, having a strong presence on social media is crucial for businesses and pr
September 15, 2023
In the ever-evolving world of digital marketing, Search Engine Optimization (SEO) plays an import
September 13, 2023
PPC optimizations are essential to enhancing the effectiveness of your paid search advertising ca