Using Backlink Analysis Tools to Improve Your Site's Authority
Using Backlink Analysis Tools to Improve Your Site's Authority
In SEO, backlinks are a website's most important ranking factor. Backlinks are the links from different websites to your website. The more finest backlinks you have, the more authoritative and reliable your website appears to search engines like Google. However, not all backlinks are created equal. To improve your website's authority, it's essential to use backlink analysis tools to analyze your existing backlink profile and identify opportunities for improvement.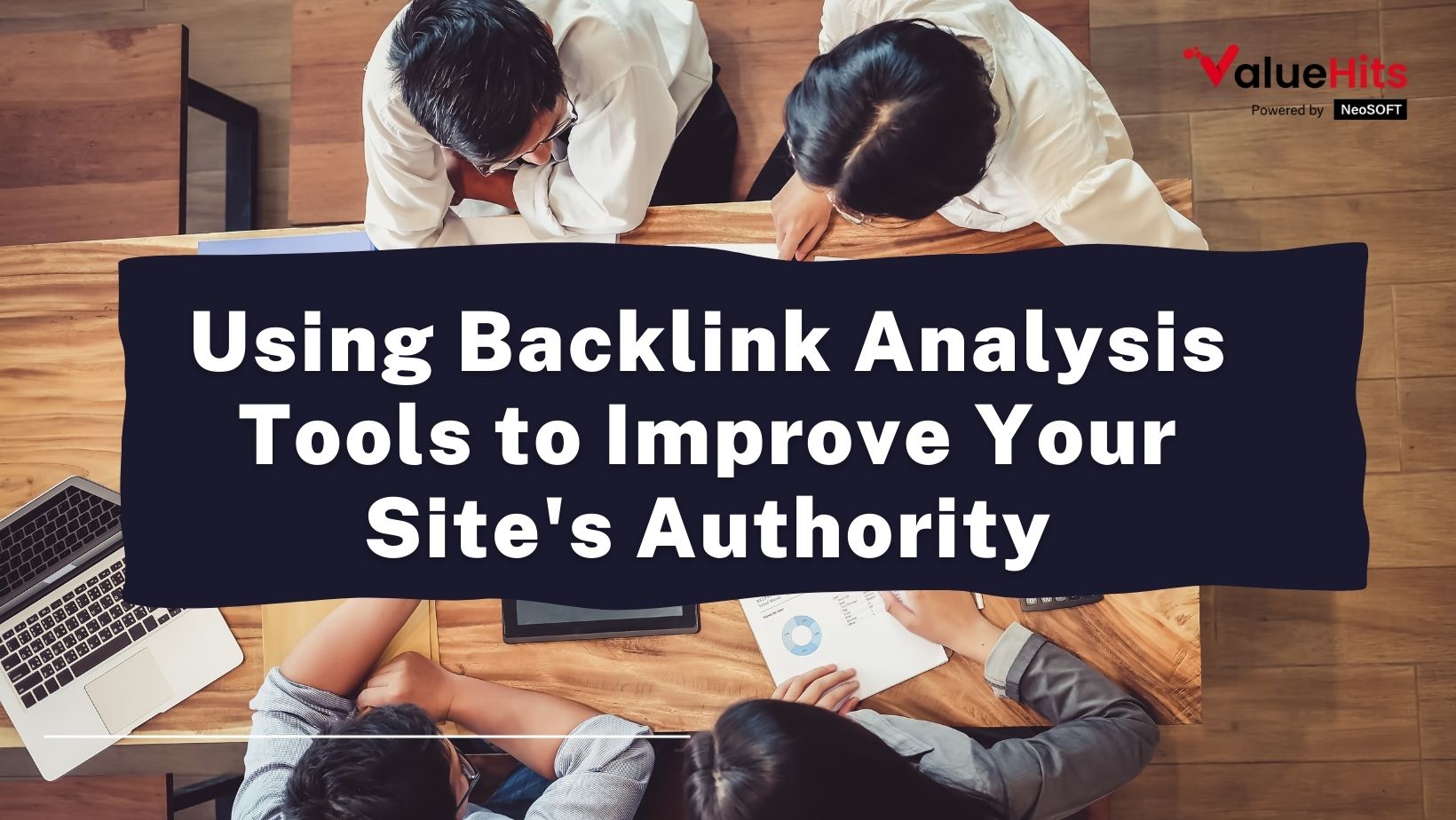 What are Backlink Analysis Tools?
Backlink analysis tools are nothing but software programs that help you analyze your website's backlink profile. These tools allow you to see which websites are linking to your website, the anchor text used in those links, the quality of those links, and much more. By analyzing this data, you can identify areas where your backlink profile is weak and make changes to improve it.
Why is Backlink Analysis Important?
It helps you identify opportunities to enhance the credibility and position of your website in search engine results pages (SERPs). If you have many top-quality backlinks from authoritative websites, your website will appear at the top of search results for relevant keywords. On the other hand, if you have many low-quality backlinks, your website's authority might diminish, and it might be more challenging to rank well in search results.
How to Use Backlink Analysis Tools?
To use backlink analysis tools effectively, you must follow these steps:
Choose a backlink analysis tool that suits your needs. Some popular options include Ahrefs, Majestic, and SEMrush.
Please enter your website's URL into the tool and let it analyze your backlink profile.
Review the data provided by the tool. Look for patterns in the types of websites linking to your site, the quality of those websites, and the anchor text in the links on your website.
Identify areas where your backlink profile is weak. This may include a need for top-quality backlinks from authoritative websites, a high percentage of low-quality backlinks, or a high rate of backlinks with exact-match anchor text.
Develop a plan to improve your backlink profile. This may include reaching out to high-authority websites in your niche to request backlinks, removing low-quality backlinks, or adjusting the anchor text used in existing backlinks.
Bottom line
Improving your website's authority through backlink analysis is crucial to any successful SEO strategy. Using backlink analysis tools to identify areas of weakness in your backlink profile, you can make targeted improvements to boost your website ranking and increase your online visibility. If you need help with your SEO strategy, consider working with a digital marketing company specializing in SEO services. With their expertise, you can develop a customized plan to improve your website's authority and achieve your online goals.
May 19, 2023
Video marketing has become a potent tool for brands to connect with their audience and create com
May 12, 2023
As the demand for online visibility continues to grow, businesses are increasingly looking to 
May 5, 2023
Instagram has more than one billion monthly active users.