Using a Web Story Creator: A Beginner's Guide
Using a Web Story Creator: A Beginner's Guide
Social Media Marketing
|
August 30, 2023
A Google Web Story is a captivating collection of easily accessible photos or videos. It is optimized for mobile. It gives users clear information. It has developed into a cutting-edge storytelling method that facilitates the creation of deep bonds.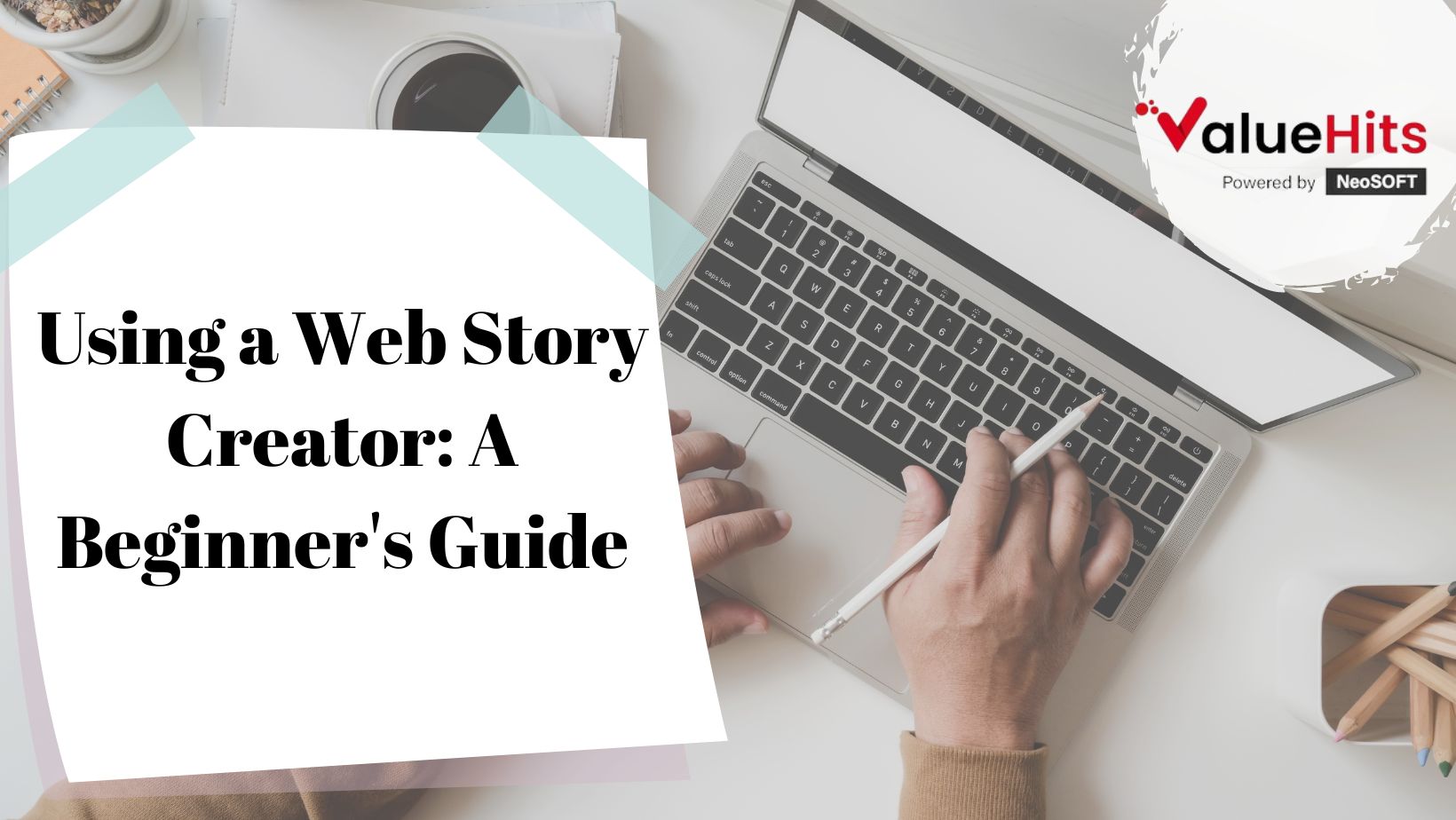 You can easily manage such social media creatives if you hire social media consultant or hire social media specialist.
You may reach more people by producing Web Stories for your brand. It is simple to index and link to a web page hosted on your website. The advantages of Google Web Stories are numerous.
Making a web story is similar to making one for Facebook and Instagram. But if you've never written a Web Story, you only need this step-by-step tutorial from.
Step 1: Get a web story creator
Use drag-and-drop functionality to build stunning stories and an easy-to-use team collaboration workspace for planning and creating stories with your team.
To create tales directly on your WordPress website, use the WordPress Plug-In.
Fast and secure web hosting designed specifically for authors without websites.
To create carousels similar to those on Instagram that can be embedded in your website, utilize Story Player.
Step 2: Write a Story Outline
It was making a rough draft like a storyboard. This aids in creating a mental image of how the narrative should be presented to the user. Once decided, this can help with the history being told quickly. The goal is to use a narrative format to deliver your point. Remember to organize it with a captivating introduction, body, and conclusion.
You can obtain a basic template from Google to help you start here.
Step 3: Include Visual Components
The secret to engaging your users is to design high-quality content! We recognize that design might be intimidating for novices or non-designers.
Web Stories are displayed in a full-page, vertical layout. Remember to select pictures or videos that complement the canvas style because this can slow down page loading. Less bandwidth is required for the right images. The user experience is improved as a result of the quicker loading.
Step 4: Create the story
This is the fun part of utilizing a web storymaker!
Ensure you meet the prerequisites before you begin; otherwise, you won't be allowed to upload your story.
Your Web Story's title should be between 10 and 40 characters.
For the best user experience, create at least 5 pages.
For simple indexing, your story's total amount of text should be 500 characters or more significant.
Make sure the Alt Text for your image is included.
Every piece of media utilized should have a license.
If companies hire a social media expert, he will have the know-how to carry out all of these procedures to develop your webstory.
Step 5: Release the Story
Use your web tale's creator to post your stories once they are connected. You can publish it on your website or export the files for social media.
Your Web Story is now ready for publication. There are crucial actions to do to guarantee that the Web Story appears across Google.
1. Publisher Setup Information
These are prerequisites that the website owner must meet.
2. SEO and Meta Tags
Along with your SEO plan, the required information must be entered.
3. Verifying the Story
Before beginning the creation of your online narrative, fulfil the conditions mentioned earlier.
4. Configure Analytics
Mention the tracking IDs to keep track of your performance. Each channel's ID will be distinct.
Wrapping it up.
t's that easy! You can use these steps as a beginner's manual. After you get the hang of it, you can make Google Web Stories or hire a social media specialist to create them in under 5 minutes with careful planning!
Lastly, using a web story creator opens up creative possibilities for individuals and businesses. The ability to craft visually engaging and interactive narratives empowers storytellers to capture and retain the attention of their audiences more effectively.
By incorporating multimedia elements such as images, videos, and animations, a web story creator allows for a dynamic and immersive storytelling experience. Whether for educational purposes, marketing endeavours, or personal expression, this tool offers a user-friendly way to construct compelling narratives that leave a lasting impact. As the digital landscape continues to evolve, embracing such innovative mediums ensures that stories will continue to be a powerful means of communication in the online world.
September 20, 2023
In today's digital age, having a strong presence on social media is crucial for businesses and pr
September 15, 2023
In the ever-evolving world of digital marketing, Search Engine Optimization (SEO) plays an import
September 13, 2023
PPC optimizations are essential to enhancing the effectiveness of your paid search advertising ca