What You Need to Know About SEO Keyword Research
What You Need to Know About SEO Keyword Research
Whether you're looking to start your own business or expand the one you already have, the chances are good that Search Engine Optimization (SEO) will play an essential role in your success. Unfortunately, many online entrepreneurs make one critical mistake when it comes to their SEO strategy: not performing keyword research before launching their website and making big changes to it later on.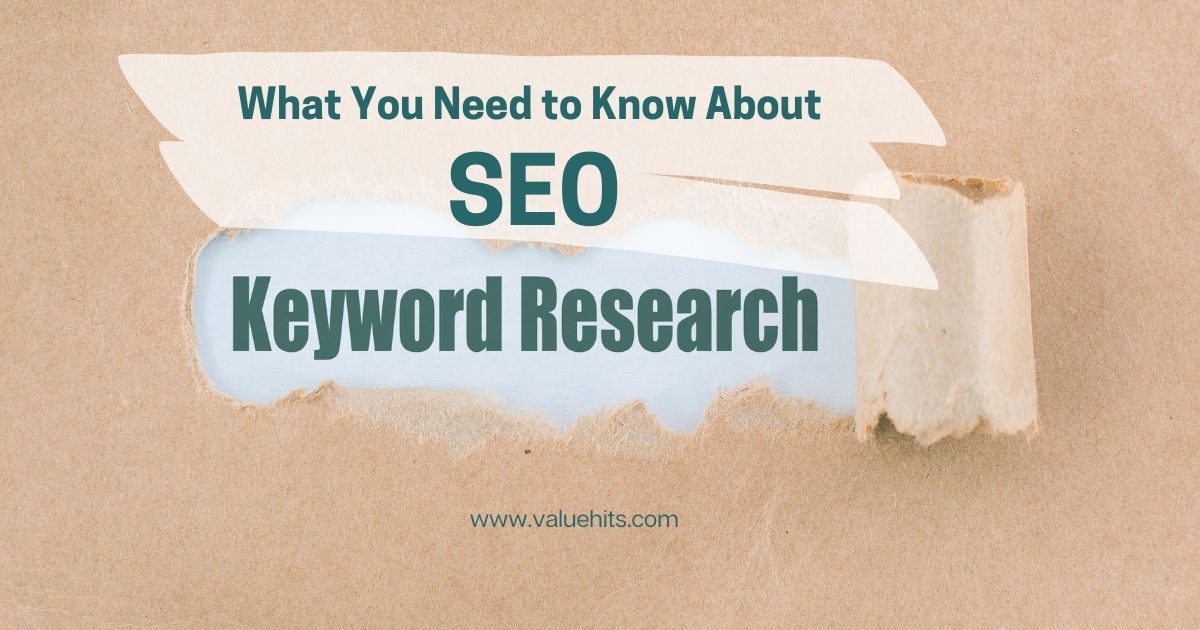 How do you find keywords?
Finding keywords is one of the first things you need to do when you set out to create a marketing campaign for your business. While hiring an SEO expert in India might seem like a good idea at first, there are a lot of things that can go wrong if you don't know what you're doing. Let's explore how keyword research can help your business succeed.
The best place to start is by understanding why keywords are essential to begin with and why they play such a big role in SEO. In short, it all comes down to relevance. Search engines want to deliver accurate results as quickly as possible, and they find success by targeting related terms instead of random strings of words.
Types of keywords
There are two types of keywords. Broad or short-tail keywords, for example, cooking or chocolate. And long-tail keywords, like what is chocolate used for in desserts or how to use cooking chocolate etc. Long-tail keywords have a great search volume, and they are more specific and contain more information about what you are searching. That's why these should be a top priority if you want to reach your target audience and rank high in search engines. But keep in mind that long-tail keywords require more work and time but with better results. So focus on long-tail and broad when planning your keyword strategy so that you can optimize your content in a way that will help you get rankings faster while bringing quality traffic at the same time.
How should I group my keywords?
Finding good keywords for your business can be overwhelming. Fortunately, you can do a few things that will make your keyword research much easier and more efficient. If you have questions about how best to go about it, hiring an SEO expert in India from Valuehits is a very smart choice. Some experts specialize in conducting in-depth keyword research at affordable prices, so all you need to do is find one for yourself.
Should I look at the search volume for each keyword?
Yes. Google's AdWords Keyword Planner is an invaluable resource for verifying search volume and identifying valuable keywords that your competition might be ignoring (these are called long-tail keywords). Spend some time analyzing top-performing competitors' AdWords campaigns; you can uncover keywords they may have overlooked and find new ideas for your own campaigns.
Which keyword tool should I use?
The internet is rife with a seemingly endless number of these tools. However, like everything else on the internet, not all of them are created equal. Some are more complex than others; some are more affordable than others, and some deliver more value than others. So, which one do you choose? This is where it helps to know that there is no universal best keyword research tool. Each one has its strengths and weaknesses based on its intended audience or purpose of use.
Conclusion
As long as Google remains the default search engine for most people, you will always need to play around with SEO in order to rank higher. If you don't update your keywords according to what people are searching for, then you may find yourself stuck at the bottom of page one forever. But don't worry! We'll show you how getting on top of the rankings is easy-breezy with these few handy tips and tricks!
September 27, 2023
We looked at various data studies to determine when to post on Instagram, and the results are her
September 22, 2023
The importance of search engine optimization (SEO) cannot be overstated in today's digital landsc
September 20, 2023
In today's digital age, having a strong presence on social media is crucial for businesses and pr