Revealing the Benefits of Voice Search for SEO & Local Businesses
Revealing the Benefits of Voice Search for SEO & Local Businesses
To offer your company the best chance to stand out, consider incorporating voice search into your SEO strategy .
Google Assistant. Alexa, Cortana, and Siri.
Many excellent voice assistants are available today, and they can all perform pretty impressive functions.
One is to assist users in finding answers to inquiries; in other words, for anything a person would typically use a search engine, voice assistants may locate the resource and read it out.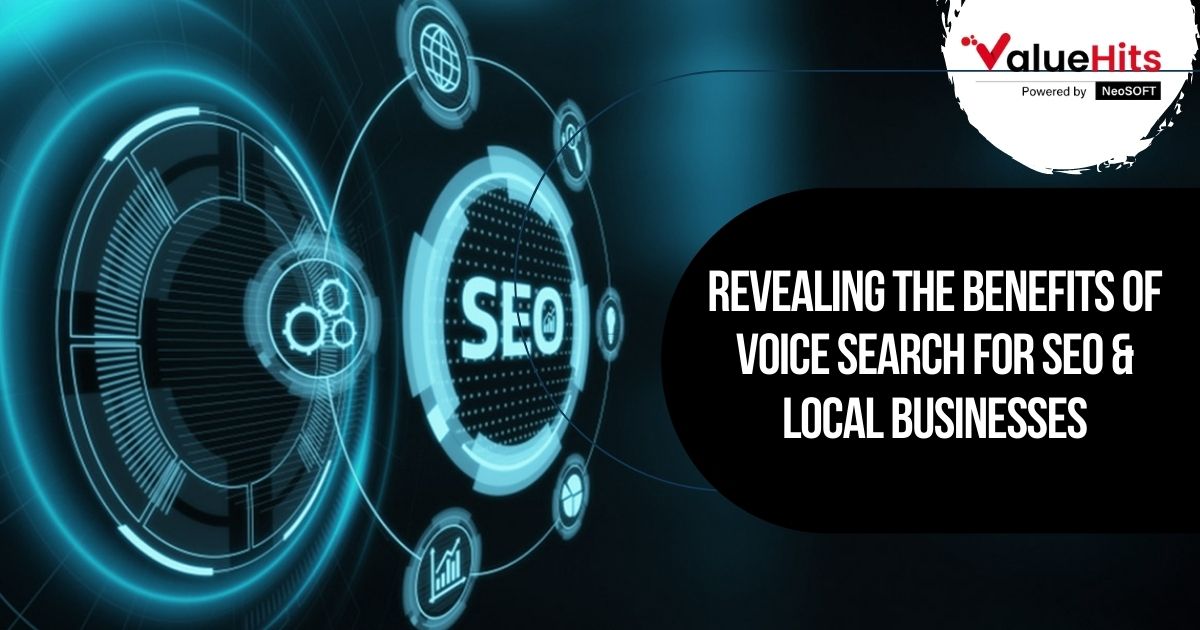 The idea that voice search offers fantastic SEO potential for organizations is nothing new.
After all, if those well-known voice assistants are reading off the answers to people's queries, some of those answers may include the information on your website!
Additionally, the data support this:
> Voice search is used by 40.2% of persons in the US.
> 71% said they would instead use voice search than type their search terms into a web browser.
> Google estimates that 27% of all web users utilize voice search on their mobile devices.
>Voice search has been used by 58% of consumers to find information about nearby companies.
Therefore, voice search is a legitimate institution that is going nowhere.
Hold on, though, since just because your website has content doesn't mean it will appear in voice search results.
In addition, voice search continues to advance. In Google, that is mainly attributable to the search engine's usage of natural language processing.
The ability of Google, a machine, to read and comprehend search queries as a human would is made possible by natural language processing, or NLP.
In other words, rather than merely understanding what was said, Google can increasingly grasp the meaning behind queries thanks to NLP.
The advantages of using voice search to access online resources through a voice assistant are clear, but what about the benefits for businesses?
What Are the SEO Benefits of Voice Search?
The idea of how voice search might benefit your company's SEO strategy may begin to form in your head if you only now understand what it is.
But in case things are still hazy, let's talk about the actuality of it.
The voice assistant will read a result aloud after each voice search.
The voice assistant will now provide all the required information while looking up instructions.
However, your voice assistant will search organic information for the solution if you have a legitimate query, such as one regarding a person's identity, how something operates, or why something is the way it is.
Since the information the voice assistant reads can be your own, this is your moment to shine.
Accordingly, the first article receives the additional benefit of being read by users as the most reliable source to respond to their inquiries.
As an SEO agency in India , showing up in someone's voice search should be your goal if you want to expand through SEO. SEO is about positioning your company as a reliable authority in your market sector.
The key, then, is to focus on voice search optimization.
There are a few things to remember: You can do more than just one thing to appear in voice searches.
Let's now discuss how to make your company's internet presence voice search-friendly.
Target Voice Search in Two Different Ways
I approach voice search optimization in two main ways: creating quality content and providing accurate NAP information for your local business.
You must understand the personas searching for things and what they want if you want your website to appear in voice search as an organic result or if you wish your business's NAP (Name, Address, Phone number) information to show up in the map pack; follow these steps.
Let's discuss the true meaning of each of those items.
Organic Content Optimization
So you want search results for your website to appear for queries like "easiest roasted potatoes recipe" or "Why do Dalmatians have spots?"
The primary method to approach this is to target your material at the true intent of the inquiry, which is what consumers desire.
Why does that matter?
Consider the Dalmatian query.
Here's what you do if you own a dog blog, investigate that keyword-based query, and want to appear as a voice search result when people search for that.
Make the query the blog post's title.
Google gives the H1 tag, or page title, much weight in organic search results.
Write a concise yet thorough direct response in the opening paragraph of that post. The following sentence may provide more context if necessary.
Next, compose the remainder of the article, include all the information, and add compelling components like photographs and infographics.
It can help provide the introduction as the response the assistant will read to make it seem like a voice response.
But there are other things you can do if you want your response to be presented by the voice assistant as the best and most reliable response on the internet.
You might provide structured data for blog posts to make your post easier for Google to comprehend.
Structured data is also beneficial for recipes and products. With that markup, Google will better comprehend the specifics of the page you wish to highlight, and your content may appear in voice searches.
Always remember that individuals use longer, more natural words when conducting voice searches. You should thus investigate and incorporate those longer-tail keywords into your article.
You should be able to identify the persona behind this article based on how detailed those keywords get. What is their objective, and who are they?
Designing engaging content becomes easier when you understand your target audience well, and that extra effort can be the key to getting that desired voice search result.
Optimizing Information About Local Businesses
Then all the nearby searchers are looking for a place like yours in their neighborhood or who are already familiar with you and want to know more about you.
In these circumstances, you want to appear in the local map pack when consumers voice search for "pizza places near me."
It is essential for the voice assistant to offer precise answers when users inquire about "X company's operating hours" or "Y business's location."
Here, there are several things to say.
One is that maximizing the optimization of your Google Business Profile is the key to appearing in local map packs, whether through voice search or conventional search.
Including hours, addresses, images, services, a link to a website, and reviews, reviews, and reviews are required.
One guaranteed approach to flourish as a local business is to ask for positive testimonials from satisfied customers.
Knowing they will have a positive experience with your business benefits people. Also, it demonstrates to Google that customers find this company beneficial, allowing it to continue displaying it in searches.
Plus, since voice searches mostly happen on mobile devices, ensure you optimize your website on mobiles so that anyone looking for more information has a positive experience there.
The time is now to think about voice search.
Although voice search technology is not new, its popularity is growing due to how convenient it is to access information, so if you still need to optimize for it, now is the time.
Now, none of this implies that appearing in voice searches is simple.
Many of your rivals are likely aiming for the same goal. As a result, you must begin improving voice search by working with a reputable SEO company.
However, suppose you concentrate intensely on a flawless SEO strategy with your perfect user persona, your chosen keywords, and their intent. In that case, you provide your company the most chance to stand out through booming organic search technology.
September 20, 2023
In today's digital age, having a strong presence on social media is crucial for businesses and pr
September 15, 2023
In the ever-evolving world of digital marketing, Search Engine Optimization (SEO) plays an import
September 13, 2023
PPC optimizations are essential to enhancing the effectiveness of your paid search advertising ca